If you are unable to attend our office we can arrange to discuss your immigration, EEA,nationality or asylum matter via Skype Facetime or telephone.
Advantages of Immigration Advice through Skype Facetime
Online Immigration Advice can take place regardless of your location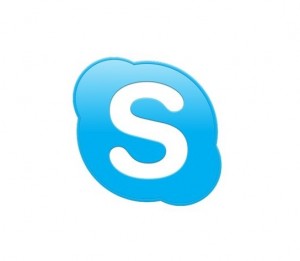 There is no need to travel to the office
The Immigration Advice online will be in the comfort of your own home
Skype and Facetime are encrypted as it is transmitted so your communication remains private and confidential
Skype to Skype or Facetime to Facetime calls are free from anywhere in the world. No need for costly international telephone calls.
With BRPartners, you can have access to a professional immigration lawyer via Skype, Facetime or telephone who can help with applications to extend your stay in the UK including, indefinite leave to remain, discretionary leave to remain, EEA applications, obtaining and renouncing British citizenship, entry clearance or visa problems leading to the threatened detention or removal of an individual from the UK, claiming asylum, appeals and bail applications before the Immigration and Asylum tribunal. You will get access to an immigration expert to assist with all types of visa applications and renewals under the worker or student visa process together with sponsor licensing for employers and workers, education providers and students.
Our highly qualified immigration lawyer has extensive knowledge of all immigration, EEA, nationality and asylum legislation together with up-to-date rules, regulations and Home Office procedures. With our expertise we can maximise your chances of achieving a successful outcome.
Your Skype Facetime or telephone appointment will include:
Direct access to an immigration lawyer by telephone or Skype who is an immigration expert
Advice on eligibility & evidence in support
Full discretion & client confidentiality
Expert legal advice at a price you can afford
How to Book
Complete the booking form at https://www.brpartners.co.uk/contact-us/ stating your preferred appointment dates and times. Please note that for late evening or weekend Skype Facetime or telephone appointments incur an additional charge. Please include all details on the form including your email address and Skype login name
We will then email you to confirm your time and date or to suggest alternative appointments
Once a mutually agreed time is arranged the booking will be confirmed
Please note all Skype Facetime or telephone sessions must be paid for in advance – Sessions cost £50 for half an hour Monday to Friday between 9.30am and 5.00pm. Evening and Weekend sessions costs £80
We require 48 hours notice of any cancellation or amendment to your appointment time. Payments are non refundable
           Skype username BRPartners1234
           Facetime username office@brpartners.co.uk